Note: A Company Specific Player Course can only be taken through Player, and will run on the software it was created for (i.e. if it is a PowerPoint file, it will open in PowerPoint, a .DOC will open in Word etc.). PowerPoint files should be saved with the PowerPoint Show extension (.ppsx).
Create Course
Navigate to Activities and select Courses
Select the "+" button to create a new course

In the Course format menu select Company-specific (Player) file

Fill in ALL required fields.

If uploading a file, select Select File choose the file
If adding a URL, select URL File Delivery

Optional fields:

Link to existing parent course (Recommended to leave "Create a new course parent")
Course Notes

Course description
Course competencies
External ID

Select ADD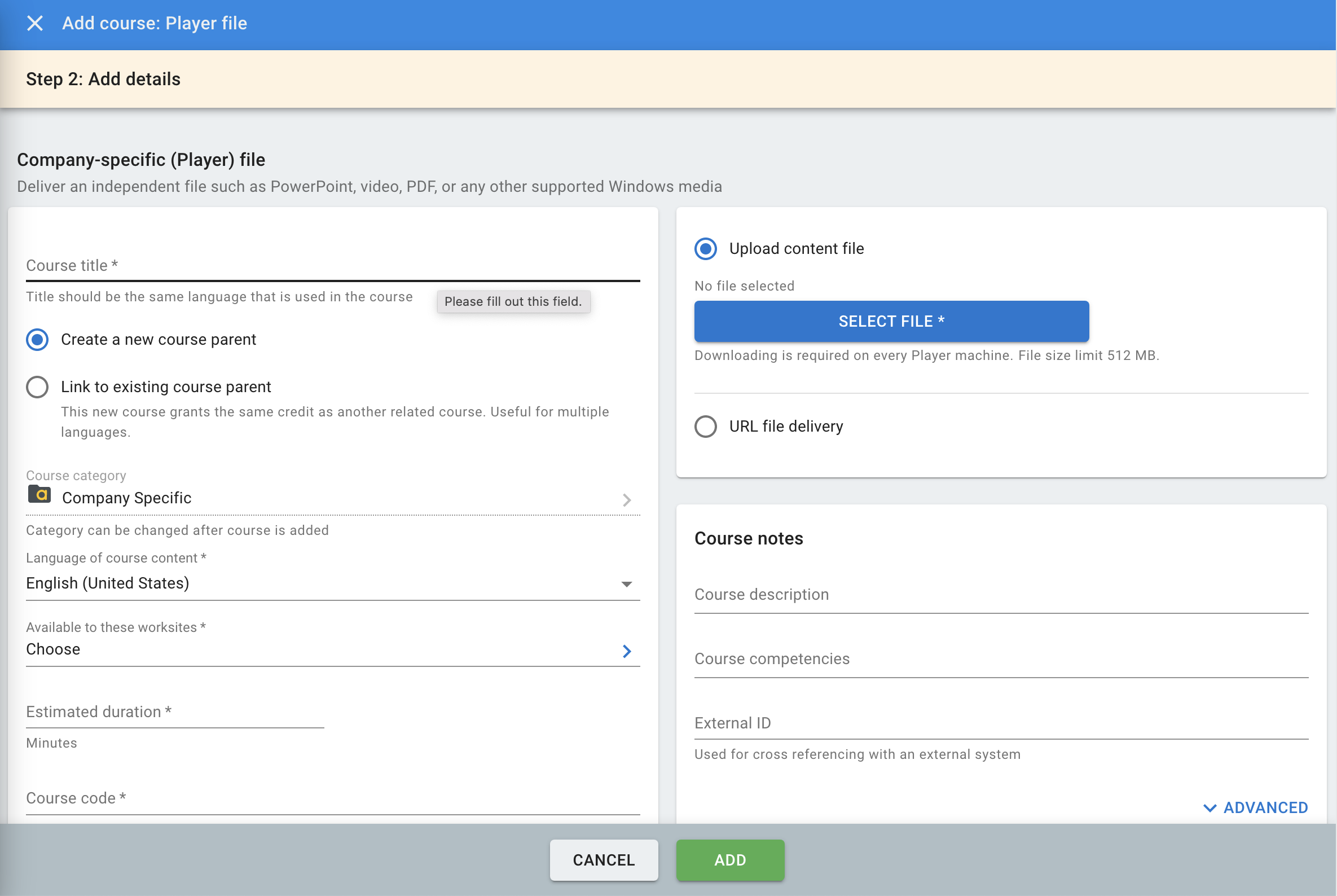 Playing a Company Specific Course in Player
Launch Player
Select Download at the opening of the Administrative Settings pop-up to ensure all available content is updated
Navigate to the Activities tab and expand the Company Specific category
Select the desired course and add to the Scheduled Activities pane on the right
Navigate to the Enrollment tab and enroll users in the course by selecting the users name to add to the Enrolled Users pane on the right.
Navigate to the Play tab and select Play

The course will play in the format it was uploaded as (i.e. PPTX, DOC)


If the training computer does not have the software, the content will not be available to view
Trainer Tip: Validate your training sessions by linking a Test or Evaluation to your course.