Note: When you first log in to eLearning, you will be asked to change your password, and select preferences for language and time zone. These can be changed in the My Profile section at any time. for instructions on how to view your profile, see How to View Your Profile.
Log In
Go to your Alchemy eLearning Website (www.sistemlms.com/yourcompanyname)
Enter your username and password
Update Information
Reset your password

Needs to be at least 5 characters long
Case Sensitive
Must contain at least one letter and one number

Add or change your Email
Opt-in for Alerts, if desired
Select Website Language
Select Save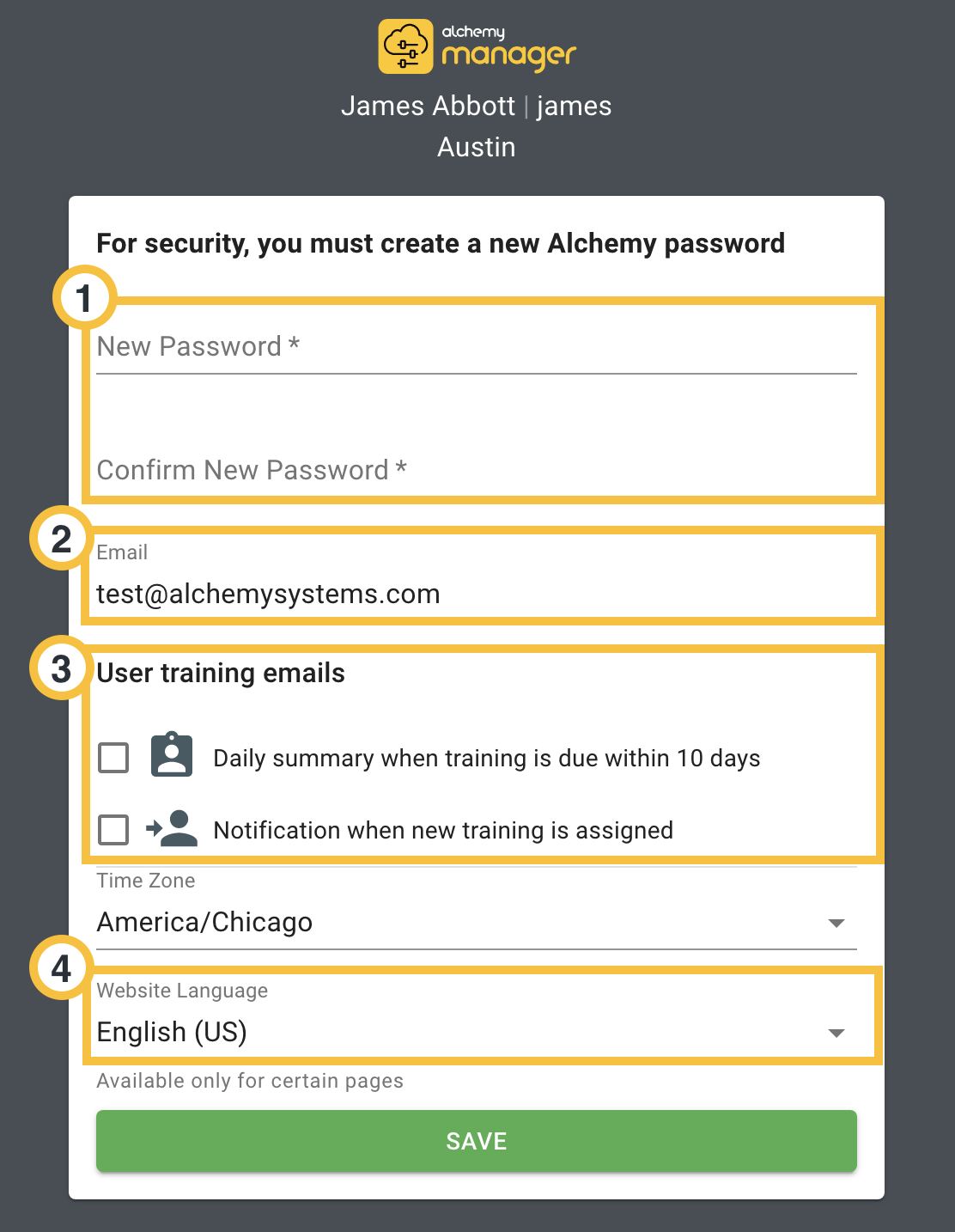 Globalization – Translating the Login Page
Use this feature to translate the login page to your preferred language.
Navigate to your Alchemy Manager website and scroll to the bottom of the page

From the Translate page section, choose the language into which you will translate the page:


| | | |
| --- | --- | --- |
| | | |
| | | |
| | | |