The Alchemy Communications program is a multi-point communication approach designed to facilitate learning, increase knowledge retention and compliance, and encourage supervisor-employee interaction through observation and interaction. 
Alchemy Communications
Aligns a monthly communications program with an existing Alchemy course
Total of 12 monthly food safety and workplace safety topics
Available in English & Spanish
Each monthly communication topic is supported by: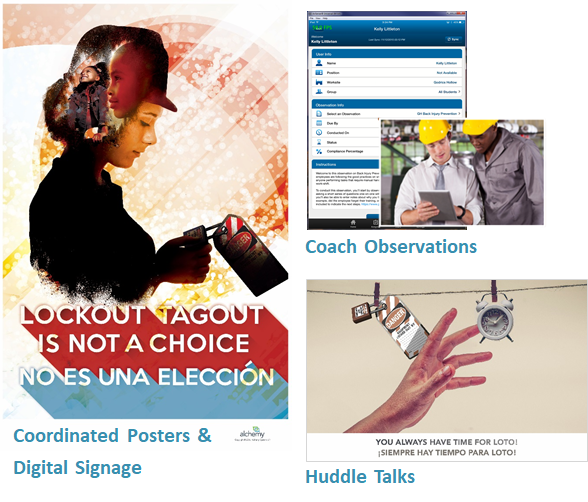 How Does It Work?

Alchemy Communications focuses on one topic per month, which is communicated through testing, training, huddle talks and observations. Below is a suggested timeline for implementation each of the available components.
Monthly Communication Cadence
Week 1
Identify the communication topic for the month
Install Posters & Digital Signage
Determine existing knowledge and perceptions with the Knowledge Quiz
Weeks 1-4
Facilitate the appropriate Alchemy course
Provide Huddle Talks
Conduct Observations with Coach
Encourage team to view digital signage and posters on display at your location
Deliver the Knowledge Quiz again to verify learner knowledge of the topic

See the Communications: Checklists article for launch and pre-launch timelines.