Use Job qualifications to track users who are qualified to complete a certain job task. Job qualifications, much like Learning Plans, are created in Manager. The training activities that satisfy a Job qualification can be completed in Playbook, Coach, and Player, depending on the type of activity. Expirations can also be set on Job qualifications, so that users are required to retake training in order to stay qualified.
Create a Job Qualification and Assign Users
Creating and editing Job qualifications is completed through Manager. Job qualifications can include courses created in Playbook, Creator courses, Alchemy courses(excluding Alchemy SCORM content such as Leadership courses, Pro-tread, etc.), and Observations. Observations will be taken through the Coach app. A good rule of thumb is that if the course is available in Playbook, it can be added to a Job Qualification.
Users can take courses assigned to them through a Job qualification or an ad hoc course for credit. Admins (Silver and higher) can assign users to a Job qualification in Manager. Playbook Admins can set up a user to take a course in Playbook and qualify a user in the app. Users can be assigned individually or in groups.
Learn how to create a Job Qualification
Review Job Qualifications
Users become qualified by completing the assigned Job qualification requirements. Once all of the requirements of a Job qualification are completed, the user will be qualified to do that job task. Progress can be tracked in Playbook as well as in Manager.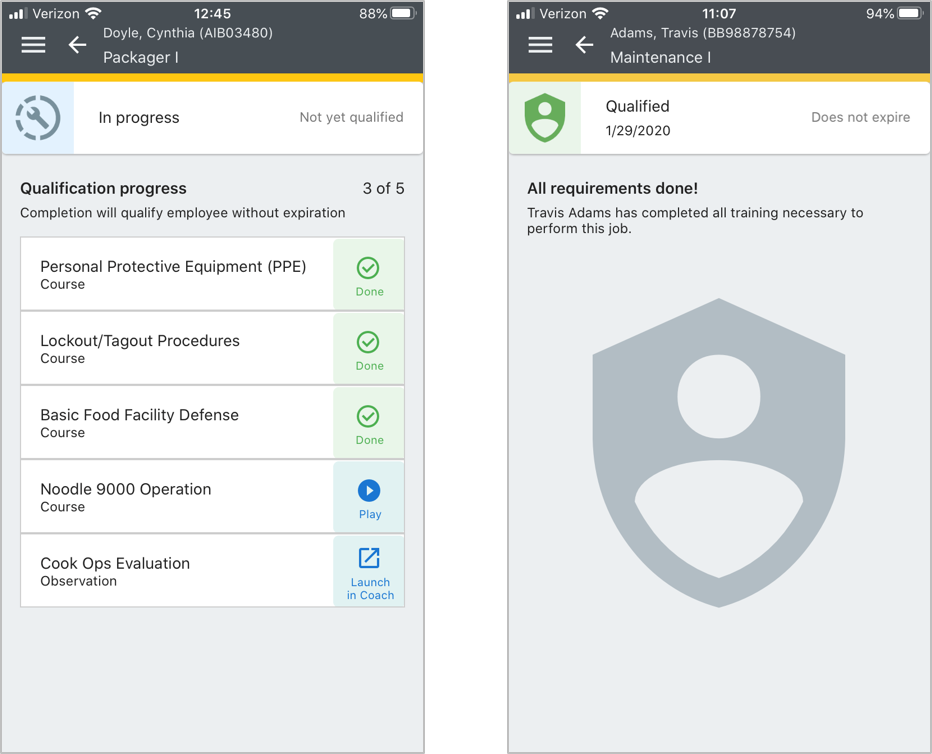 Learn how to review Job Qualifications
Provisionally Qualify a User
If a user comes to the job with enough experience to warrant overriding the need for further training, they can be Provisionally Qualified. This can only be done by someone with the Qualification Admin add-on role in Manager or a Diamond Admin.
Learn how to Provisionally Qualify a User
Revoking a Qualification
In the event a user loses privileges of completing a job task, their Qualification status can be revoked. This can only be done by someone with the Qualification Admin add-on role in Manager or a Diamond Admin.