Definition
SCORM is the technical, under-the-hood language that allows one platform to share content with another platform. Stated another way, consistently following that Reference Model – the technical specifications - is what makes the content shareable – viable – across different eLearning platforms.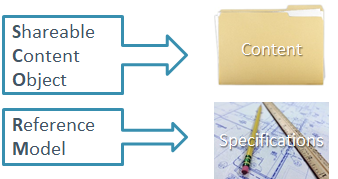 What Alchemy supports
Alchemy supports eLearning content that follows the standard of SCORM 2004, 3rd Edition
Standard Publish Settings
SCORM 2004, 3rd Edition
Determined passing designation by:

Viewing all slides, or
Passing any associated quizzes

LMS Reporting: Complete / Incomplete
Zipped file
If the standard settings don't work...
LMS Reporting

Instead of Complete / Incomplete, try Pass / Fail, Completed / Failed, etc

SCORM Settings

SCORM 1.2 (try this with 3rd party content)
AICC (try this if the 3rd party SCORM content is hosted remotely)
Test for compliance
Use SCORM Cloud

Navigate to https://cloud.scorm.com/
Obtain a free login
Upload the zipped SCORM file to test your content on the same SCORM engine that Alchemy uses

Run in Manager with a test user:

Does it run?
Does the Resume feature work?
Does failing the course result in an In Progress?
Does passing the course result in a Complete?