As a facilitator, you will mostly use Player to set up Group trainings, and you can set up Player for individual training as well.
Identify your Player Version
First, you will want to identify which version of Player you are using. Once Alchemy Player is installed, you might see a shortcut on your Desktop, or in your list of programs, you will see a folder called "Alchemy Systems", which includes Alchemy Player.
If you do not have Player installed on a Training Computer, contact your Account Manager or our Support Team for help.
Player 7 will look like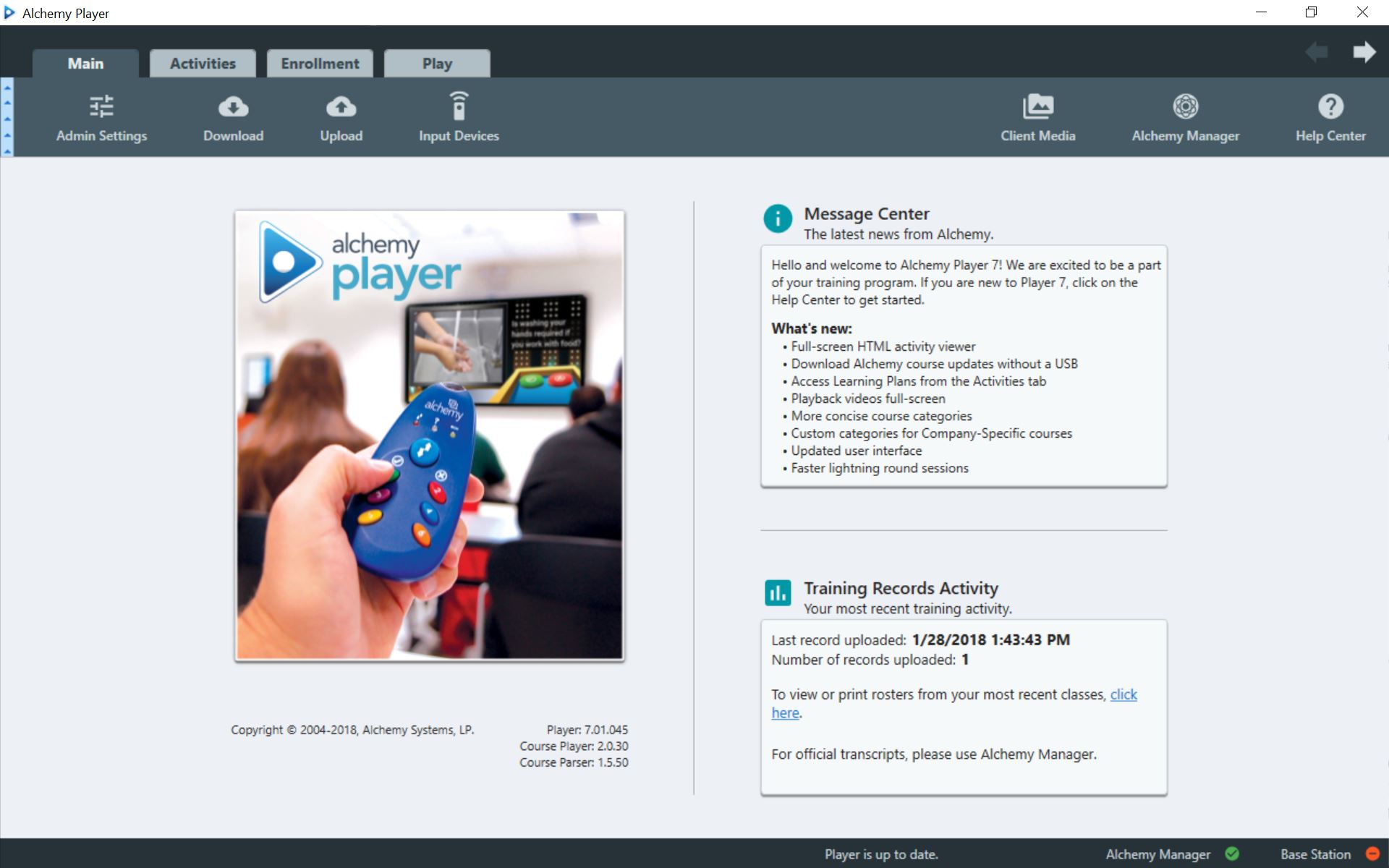 Player 8 will look like: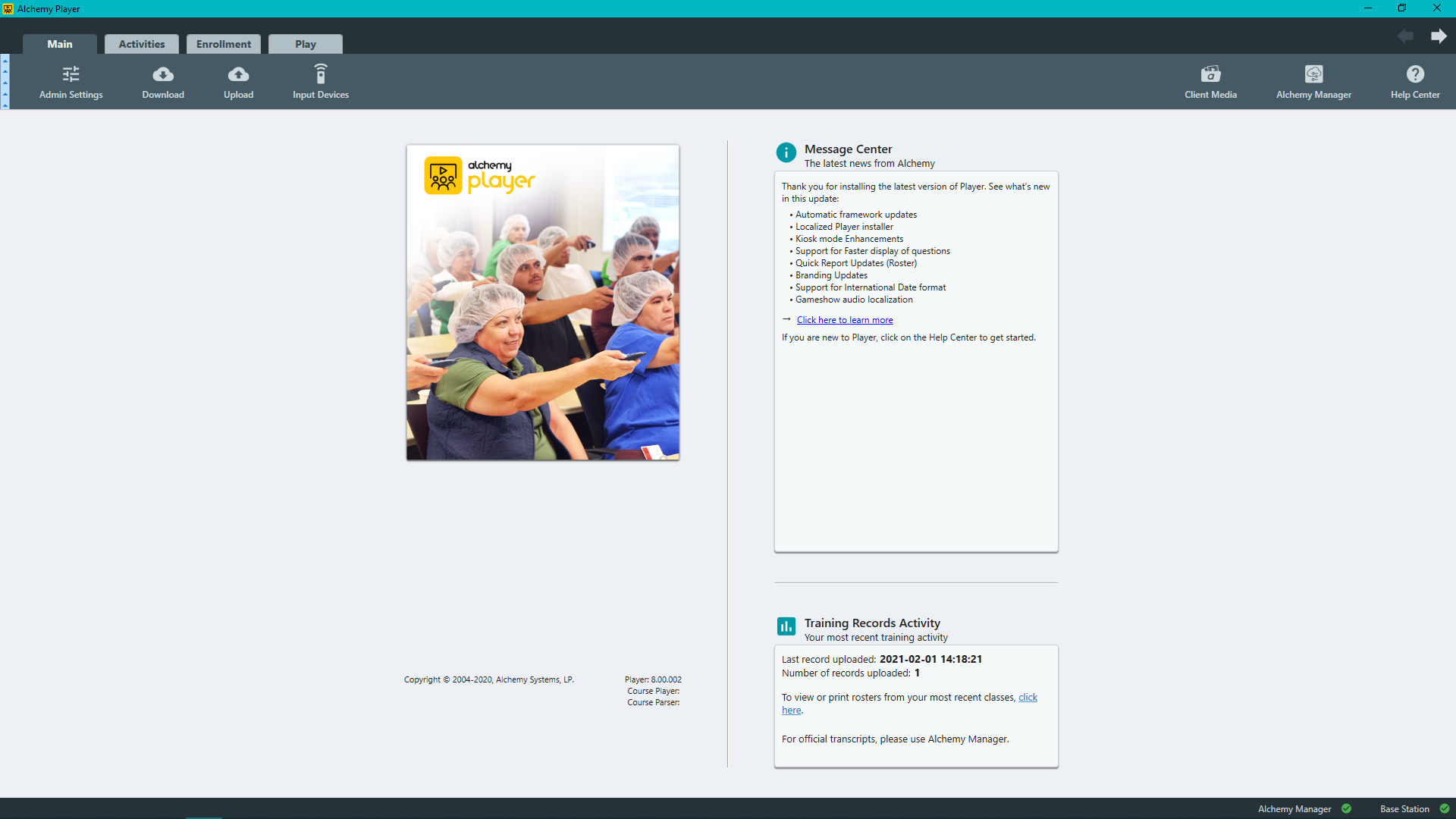 Make sure you're learning about your version of player in the articles below!
Basic Setup of Player
Read about Setting Up Player (RF)
Read about how to keep your training content and user list up to date -
Learn about some best practices for setting up your training room
After you do training, if you are connected to the internet, your training records will automatically upload to Manager (your training database). If you are not connected to the internet, you can Manually Upload training records once you reconnect to the internet. Read about how to manually upload training records:
Setting up Group Training
Note: the Intermediate Track provides more information about Facilitating Group Training and how to navigate some common training scenarios.
Setting Up Training for a Single User
Perhaps an individual missed their group training; or maybe they need to take training at a different time. Below is some information about setting up that individual's training.
What are some options for a single user to complete training?
If one person needs to take training, you can set up Kiosk Mode in Player.
Help Learners know how to use Kiosk Mode:
Go to the Intermediate Track to learn more about Facilitating Training with Player.