Customers may face situations where the content they need may not exist in a language found in their Alchemy Training System. For this reason, customers may choose to use web-browser extensions to support ongoing written-text translation needs.
TRANSLATION PROVIDED USING A THIRD-PARTY EXTENSION IS NOT ENDORSED OR SUPPORTED BY INTERTEK ALCHEMY.
Please confirm with your company's standard-operating procedures before exploring this option. Below are resources that can assist with downloading and using extensions to translate content in Manager. Be mindful that this is text only translations.
Google Chrome - Google Translate Extension
 If your company's preferred web-browser is Google Chrome, consider using the Google Translate extension found here. The instructions below will assist you with the extension installation.
Click Add to Chrome

A window will appear prompting you to confirm the extension. Click Add extension.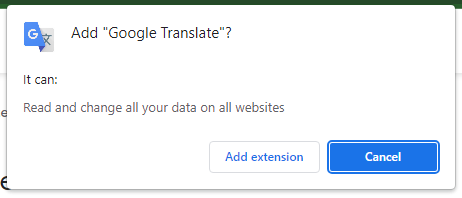 In your web-browser, navigate to the web page that you wish to translate. Remember, this will only translate text. To view the extension tool, click the puzzle piece icon in the top-right corner of Google Chrome. Click Google Translate to enable the extension.

The extension will open in the top-right corner. In that window, click TRANSLATE THIS PAGE

Direct your attention to the top-left corner of the web-browser. You will see the ability to translate the text on your screen. Click the drop-down icon like you see below and choose the language you wish to translate to.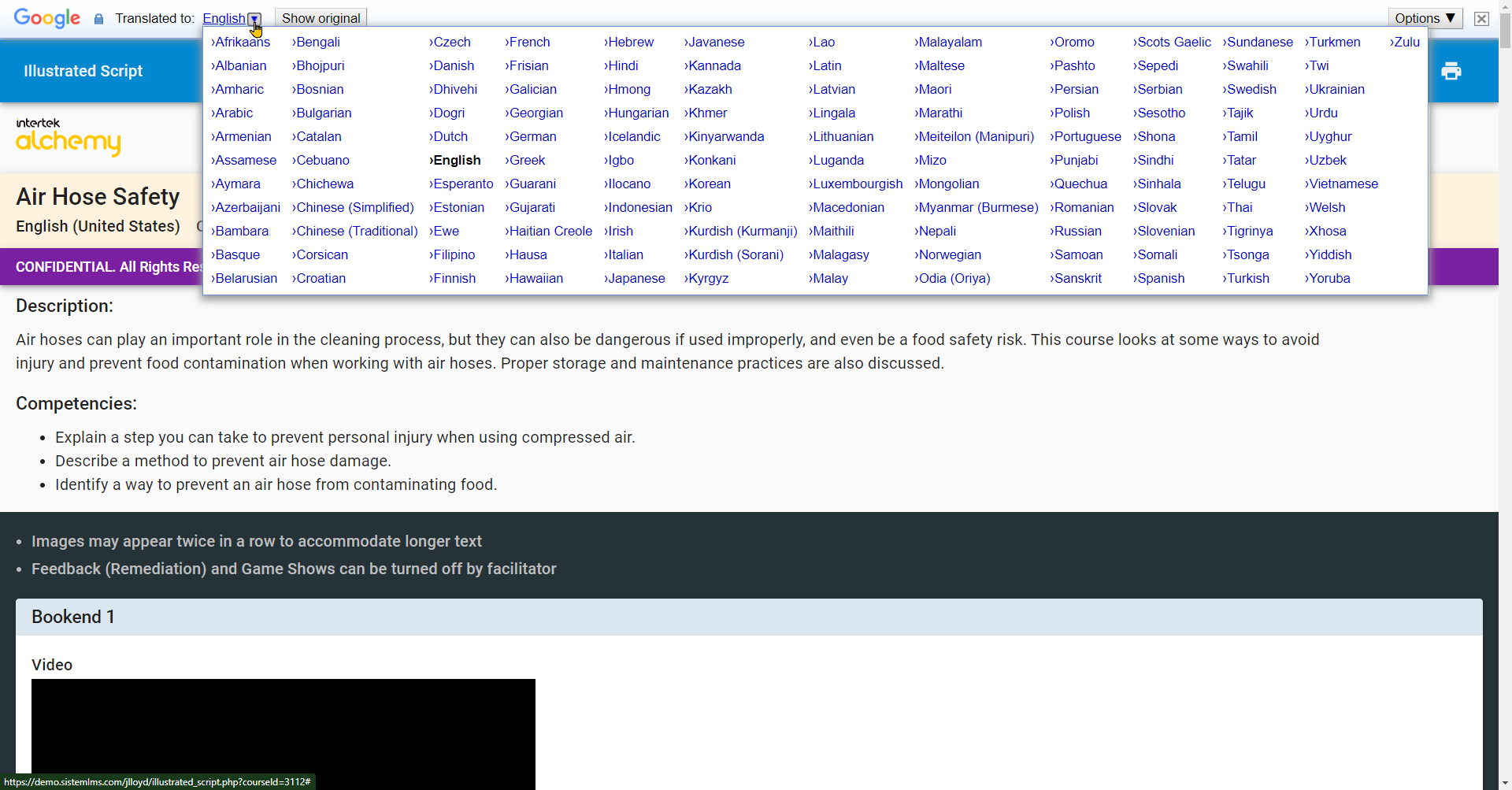 For this example, Spanish was selected. It is important to remember that this will ONLY TRANSLATE TEXT. Another feature of Google Translate will enable the ability to see the original text, like you see below.
For direct support for Google Translate, please refer to Google Chrome Help